When waiting for a package to arrive, the last thing you want is to not be sure where it will be delivered. FedEx is known to be a reliable service that can deliver packages to residential and commercial buildings. But, can FedEx deliver to a mailbox? Find out answers to this question and more about where FedEx can deliver and how you can customize where they leave your packages.
Key takeaways
FedEx cannot legally deliver packages to your mailbox but they can deliver to UPS mailboxes and apartments.
You may find your FedEx package in the mailbox if you selected Ground Economy Shipping where USPS does the final delivery.
The FedEx Delivery Manager app allows you to customize delivery options, tack packages, and more.
Can FedEx deliver to a mailbox?
FedEx cannot deliver packages to your mailbox. Legally, only the USPS and you are allowed to use your mailbox since your mailbox is USPS property. However, if you do find a FedEx package in your mailbox, it could be because FedEx had USPS handle the final delivery. This situation can occur when you use FedEx Ground Economy Shipping.
The package will still have FedEx's branding on it. However, through the new partnership, FedEx hands the package over to USPS for the last leg of the delivery. If USPS actually delivered it, you should see a USPS sticker or stamp on your package.
Will FedEx deliver to a UPS mailbox?
Yes, FedEx can deliver packages to your UPS mailbox. A personal UPS mailbox has a real address, unlike a PO box. This means you can receive packages from all major carriers at a UPS mailbox.
Make sure your mailbox is large enough for the packages you have delivered there. If the package is too big, UPS will hold your package for you, but you will need to pay an additional charge for the service.
Can FedEx deliver to apartments?
Yes, FedEx can deliver to apartments. However, where your package is left will depend on your apartment building's access. For example, you can have FedEx deliver your package directly to your apartment door if they have access to the building. For gated communities, you may need to let them in or be able to answer the gate call-in request.
You can also indicate on the FedEx Delivery Manager app to leave your package at the leasing office or concierge. If an indirect signature is required, make sure to sign electronically online first.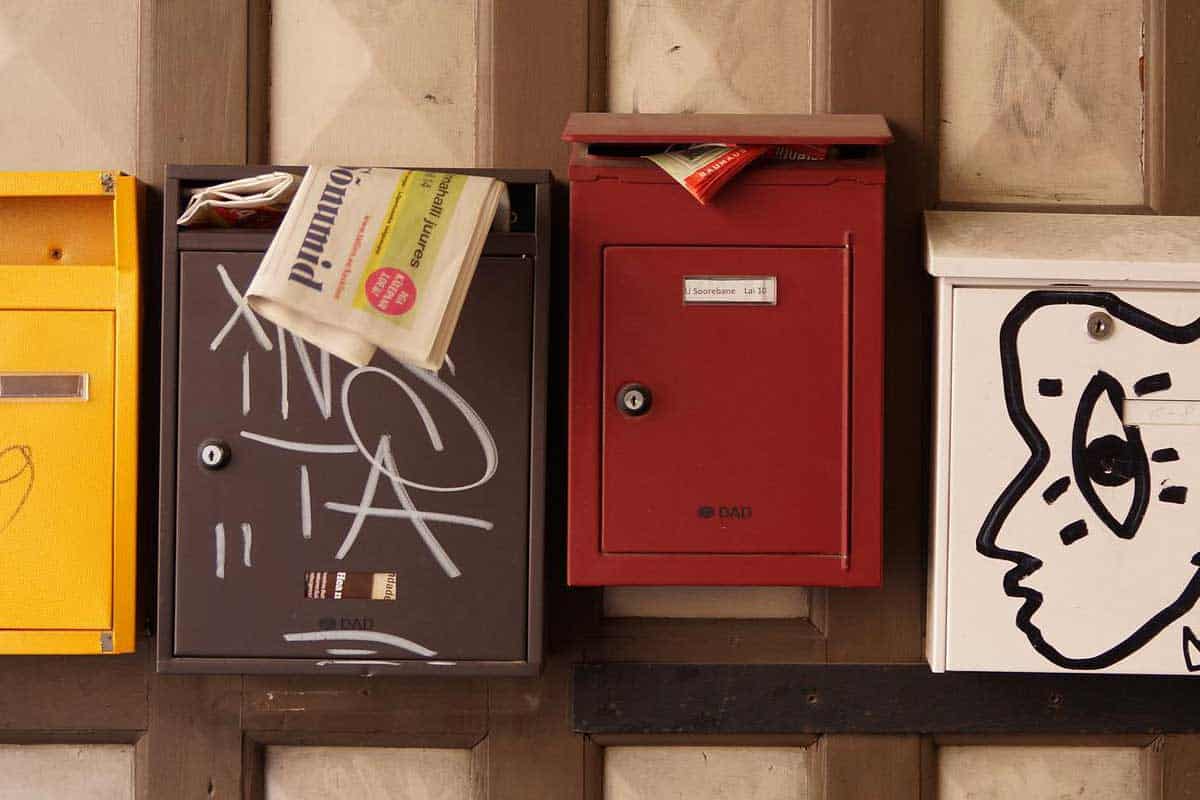 Does FedEx knock on your door?
If a signature is required on your package, FedEx will knock or ring the doorbell and wait up to 20 seconds. If you are not home to sign for the delivery, they will leave a note on your door about the next delivery attempt or which FedEx office you can pick up your package. They will typically make three delivery attempts.
Generally, FedEx will hold your package for 5 to 10 days, depending on the service type, before returning the package to the shipper. For packages that require an indirect signature, you can sign electronically through fedex.com or the FedEx Delivery Manager app.
Does FedEx leave packages at the door or mailbox?
Unless you use the Ground Economy Shipping service, FedEx will leave all your packages at the door. If no signature is required, they will simply drop your package off at the door unless USPS is making the final delivery – then it will be in your mailbox. If a signature is required, you will need to be home to receive the package.
You can customize where you want your package delivered using the FedEx Delivery Manager app. This includes indicating if you want it left at the back door, front door, or even have your package delivered to an alternate destination, such as your office. However, FedEx does not deliver packages to PO boxes.
Can I track FedEx in real-time?
Yes, you can track your FedEx package online by entering the tracking or reference number. Sometimes it can take up to 24 hours before your tracking information is updated once the shipping label is generated.
FedEx scans each package so tracking information is updated in real-time. You can also customize where your package is delivered using the FedEx Delivery Manager. However, the app doesn't provide an image of where your package was placed after delivery (like how Amazon sometimes does.) You would need to rely on your home security footage for those details.
Conclusion
Legally FedEx cannot deliver packages in your mailbox, however, there are exceptions. FedEx can deliver to a personal UPS mailbox and you may find a FedEx package in your mailbox if USPS handled the final delivery.
Using the FedEx Delivery Manager you can also make things easier for you by customizing where they leave the package, redirecting the delivery to a secure location, or signing for the package electronically. This way you'll prevent missed deliveries and having to pick up your package at the FedEx office!