This page contains affiliate links. If you make a purchase after clicking a link I may get a commission at no cost to you.
I purchased a new home about 18 months ago, and it's been a chore getting everything on the inside of the house up to speed. I'm just now at a point where I can begin to focus on things like the yard and landscaping. We are avid bird feeders here so we are really looking forward to building a little patio area with a couple of bird feeders in it. So for this article I thought I'd share some of the landscaping ideas around bird feeders that I've come across so far.
I hope you enjoy them!
13 landscaping ideas around bird feeders
1. Pea gravel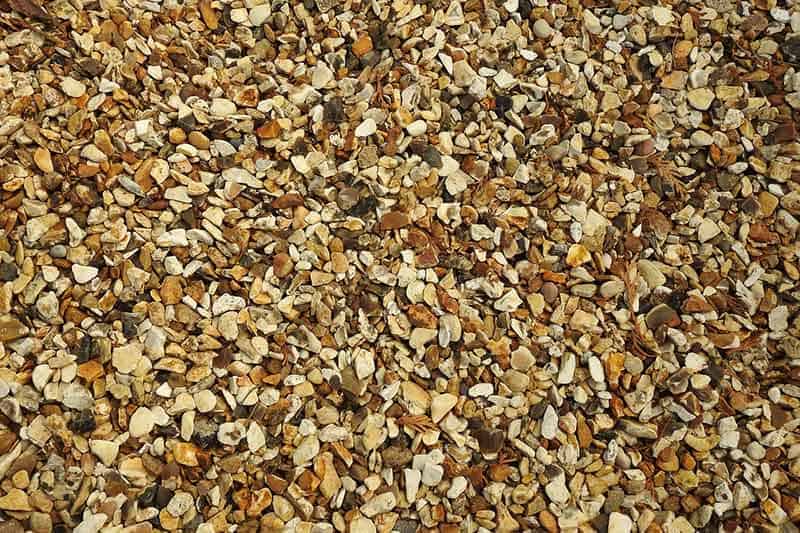 This on is always easy to do. Simply buy a few bags of pea gravel at your local home improvement store, choose some borders, and grab a shovel. I did exactly that around a bird feeding station last spring. It was pretty easy to do and turned out looking halfway decent, considering how long it took and how much it cost.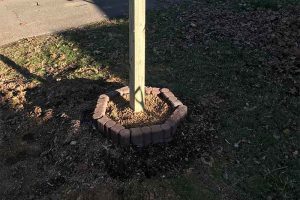 ---
2. Mulch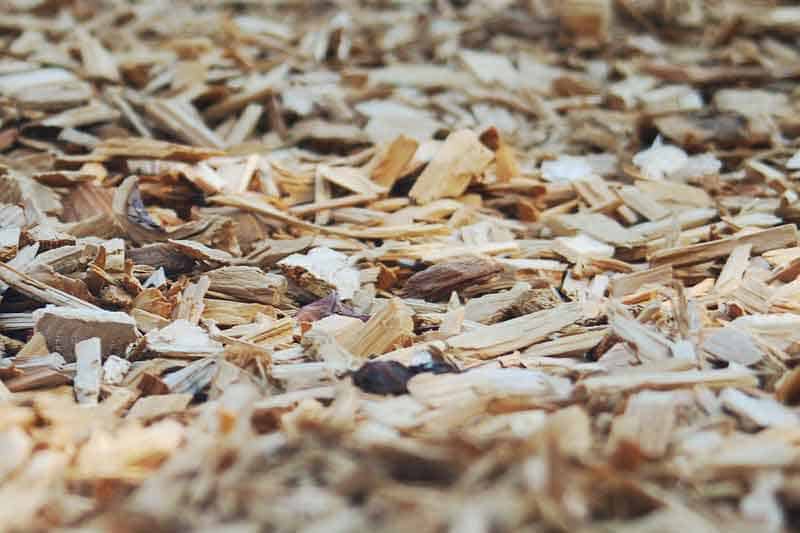 Mulch is a great ground covering to use around bird feeders. It's cheap, easy to manage, and looks nice too. When the ground gets too littered with sunflower shells and bird poop, just scoop the old stuff and add fresh mulch.
---
3. Stacked stone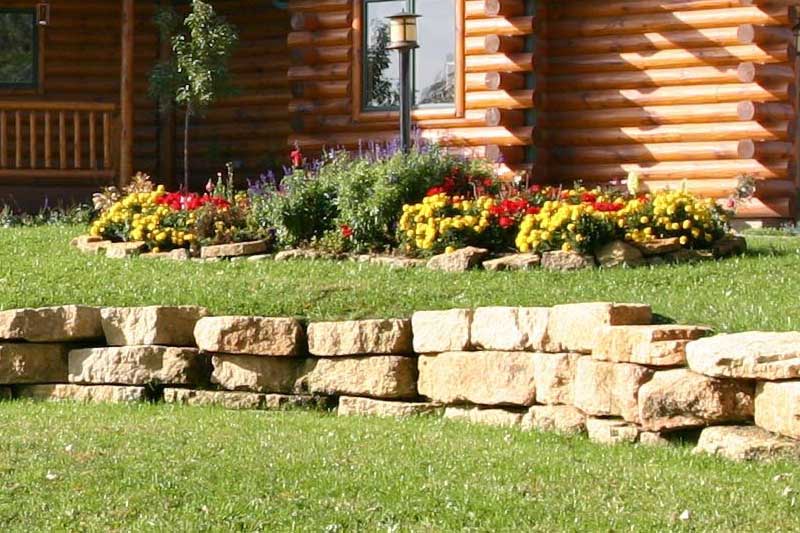 To me, stacked stone borders in landscaping always look nice. I've done it myself, so I know how long it takes to do and have it turn out nicely. You can buy a pallet of these stones in all different sizes by the pallet. You could stack them around a bird feeding area, or lay them flat into the ground like a patio.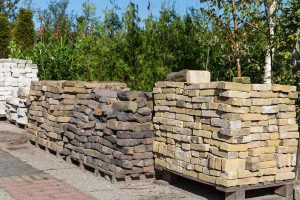 ---
4. Flagstone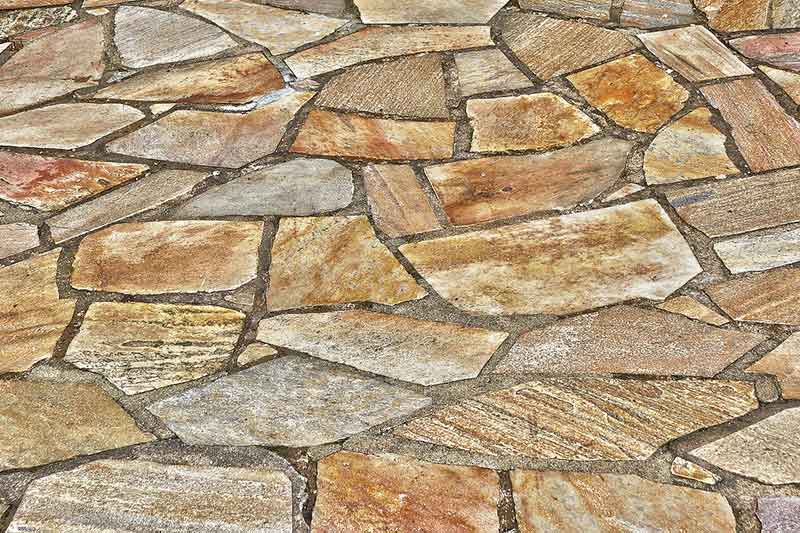 Flagstones are flat, irregularly shaped rocks that are used for walkways and patios. Flagstone usually pretty pricey at $15-$30 per sqft. I prefer the more natural stone walkway and patio look myself. I could see a flagstone path out to a bird feeder area perhaps…
---
5. Ground clover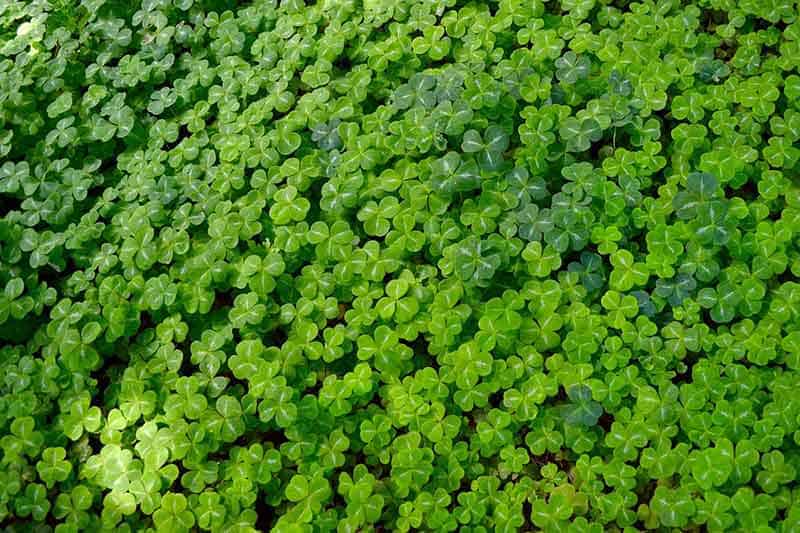 Clover could make a great environmentally friendly ground covering for around bird feeders. The only drawback is that you'd have to mow it, though maybe not as often as grass. All you have to do is get some clover seeds and start planting now.
---
6. River rocks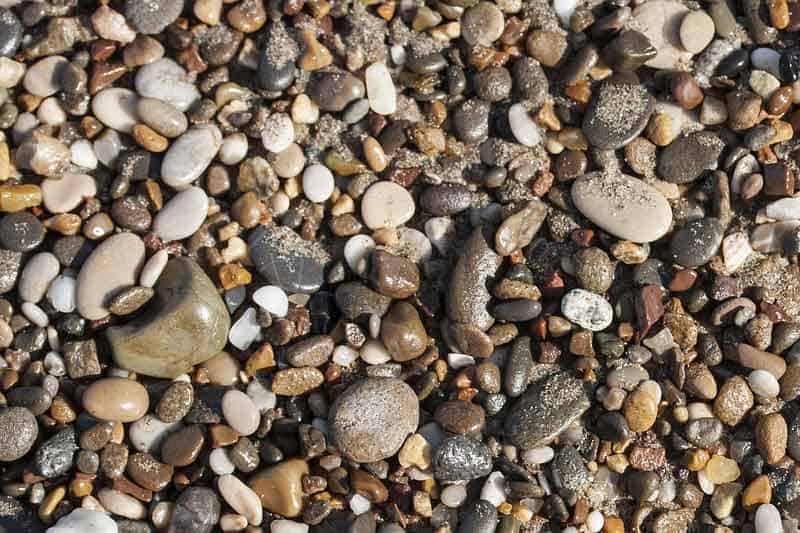 Going back to gravel, river rocks are much larger and have a different look than pea gravel. There are actually dozens of different kinds of rocks you could use as ground covering around your bird feeders. Rocks are easy to spray off and maintain, and they're pretty budget friendly as well.
---
7. Bricks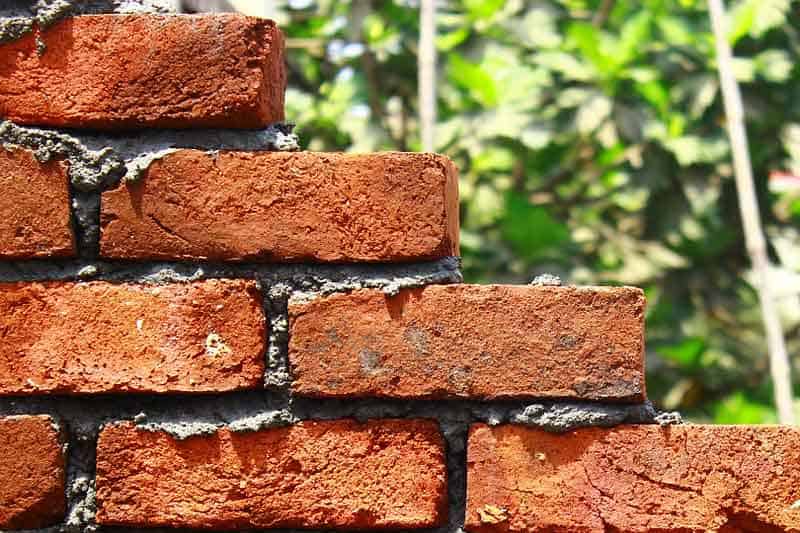 If you by chance have an extra stack of bricks laying around, you should by all means considering using them. If you have enough, bricks make an excellent flower bed border or could be turned into a brick patio. Or stack them up into a bird feeder or bird bath.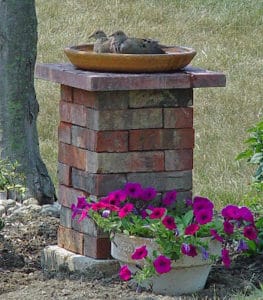 ---
8. Concrete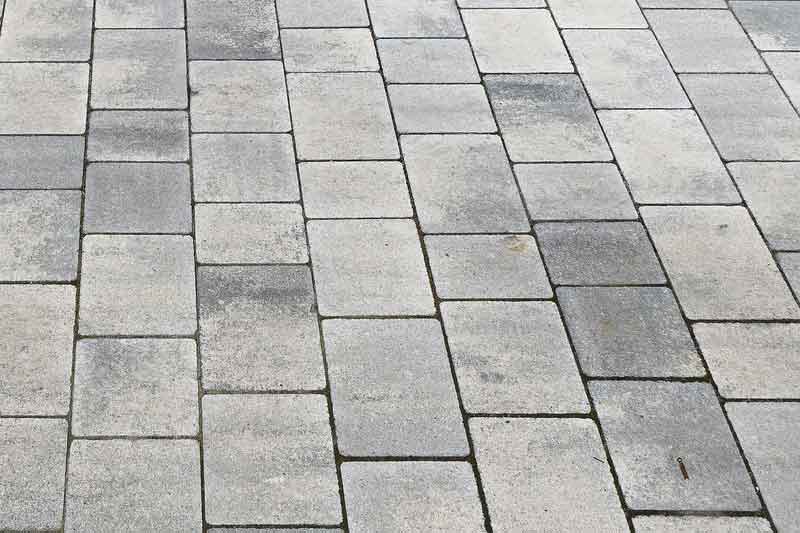 There are many different things you can do with concrete. The problem is that it's too permanent for a bird feeding area in most cases. If you wanted to use stackable concrete landscaping blocks for a bird feeder then that could work.
---
9. Curved borders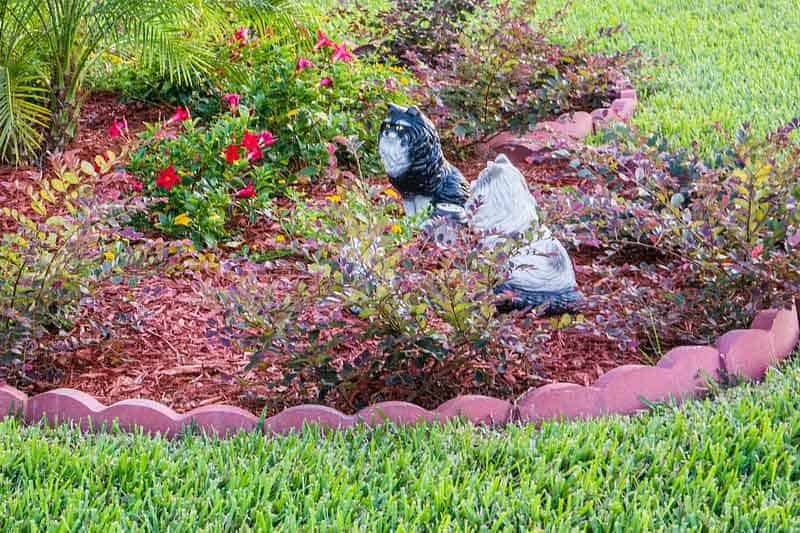 If you are putting a nice looking border of some type around your bird feeding area, considering making them curved. You'll notice that many professional landscapers utilize this tactic because it makes things look nicer. You can make gradual curves with almost any border material you choose.
---
10. Natural growth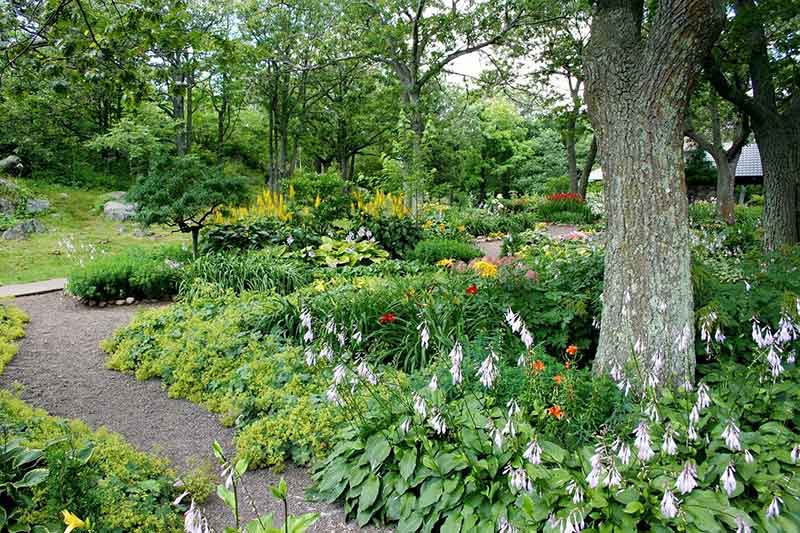 Sometimes just letting everything grow naturally is the best way to go. Some people are meticulous about how their yards look, other people don't care at all. I'm all for natural growth, but only to a certain extent. Birds are attracted to natural growth and native plants so in theory it could attract more birds to your feeder.
---
11. Zen garden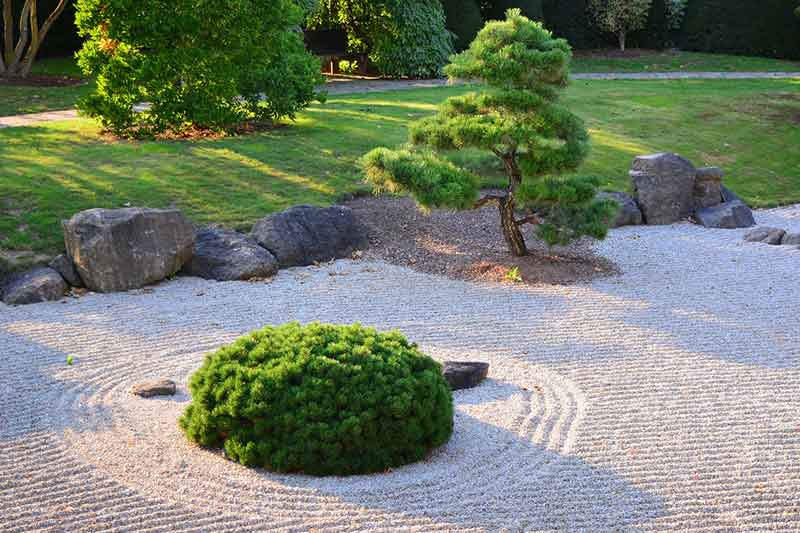 I actually love this idea a lot. A zen bird feeder garden would be awesome, and you wouldn't even see the bird poop on the white rocks. If I can ever pull it off I'm going to build a zen bird feeder garden and I'll update the picture above.
---
12. Garden pond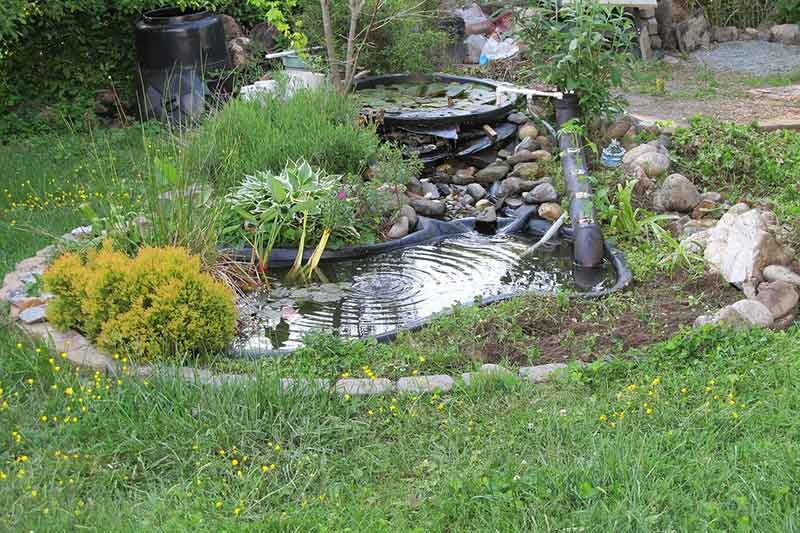 I had a garden pond with a waterfall and the whole nine yards a few years back. It was fun to have and I enjoyed watching the small amount of wildlife that showed up because of it. However there is some maintenance involved in having a garden pond. It seems like a great compliment to a bird feeder area so I thought I'd include this idea.
---
13. Flower garden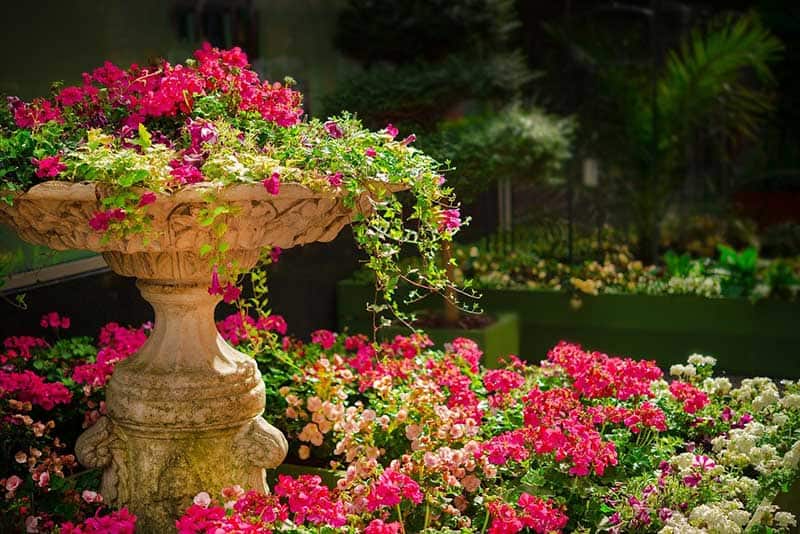 Just your basic flower garden. As long as it's far enough away from structures, you could really put a bird feeder down in any flower bed. Just be aware of the mess that comes along with a bird feeder, the flowers might not like all the trash the birds make.