Impressively large and upscale homes commonly called "mansions" come with a multitude of amenities, features, and rooms. While there are rooms you are familiar within a standard home such as bedrooms, kitchens, and living rooms, those included in mansions take creativity and luxury to another level. Let's explore 21 types of rooms you might find in a mansion.
21 rooms in a mansion
1. Movie theater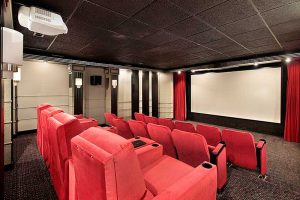 Why go to the movies when you can have your own home theatre? Imagine a room with tiered seats and large wall TVs ranging from 140 to 300 inches. And, of course, surround sound stereo systems.
---
2. Home gym
With a home gym there's no more commuting to get your work out on. These rooms are fully equipped with dumbbell sets, treadmills, exercise bikes, chest press machines, squat racks, and more. Also, don't forget the special flooring, proper lighting, and wall-mounted smart TV that enhances the experience.
---
3. Bowling alley
Yes, there are mansions with a regulation-size bowling alley, including four lanes and a pinsetter and bowling ball retriever. Some homes even feature LED black lights and glow-in-the-dark lanes and bowling balls.
---
4. Music room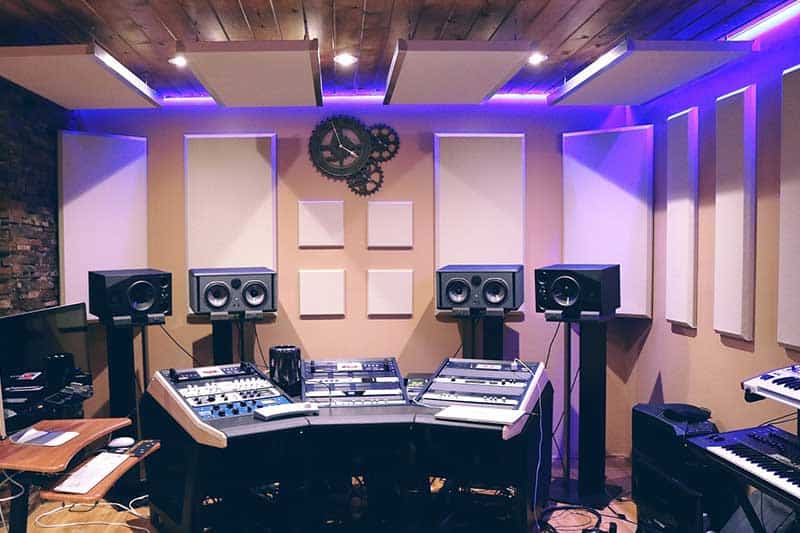 High ceilings and acoustic treatment to control sound reflections make for amazing music rooms. Whether you enjoy rocking out with electric guitars or creating melodies with the grand piano, these rooms are built for music entertainment.
---
5. Game room
A game room is exactly as it sounds. Packed with any game you can think of, from arcade classics or foosball to billiards, pool table, or ping pong. These rooms can be designed for kids or adults to have endless hours of fun.
---
6. Indoor pool
Indoor pools come in various designs. You can have a 50-meter lap pool, creative circular design, or one featuring a fountain or pool bar. Regardless of the shape or size, indoor pools are a luxurious feature that lets you enjoy a dip in the water no matter the weather outside.
---
7. Sauna room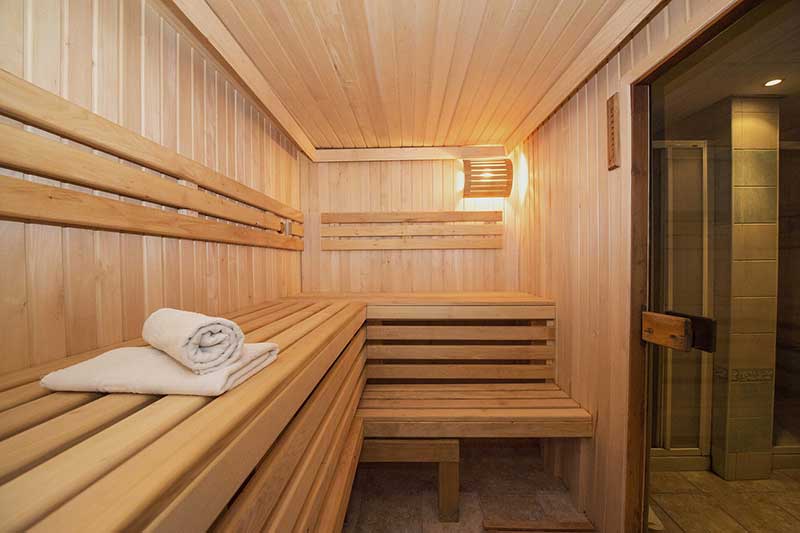 If the hot tub isn't in the same room as the indoor pool, you might find it lounging in a room that also has a sauna and shower. Saunas are as fancy and relaxing as they sound, with a glass door, wooden walls, and hot rocks for dry heat.
---
8. Spa room
Why stop relaxing in the sauna when you can also have a spa room in your home. Soak in all the pampering in a room with relaxing music, lounge chairs for manicures and pedicures, massage tables, and even a mud pool.
---
9. Walk-in closet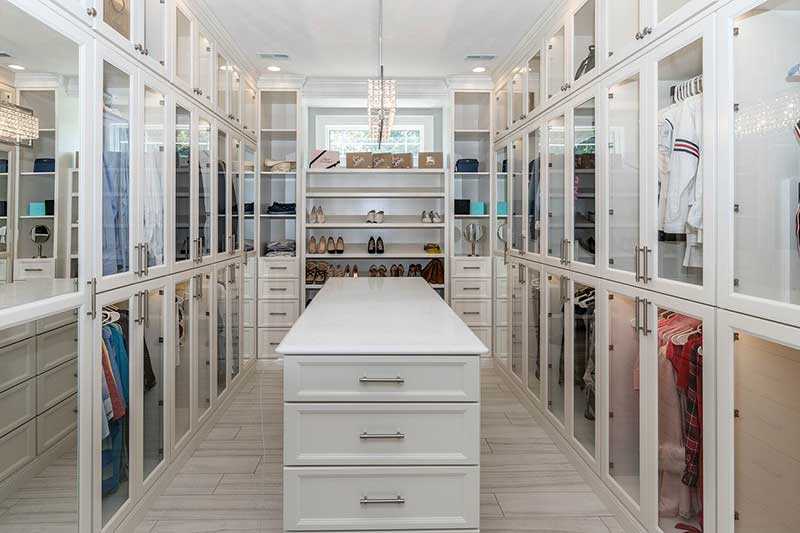 Yes, a small closet you can walk into can be called a walk-in closet. But, in mansions, a room the size of regular bedrooms is dedicated to closet space. Imagine all the organizational features you can dream of and an island in the middle with extra drawers.
---
10. Butlers pantry
A butler pantry is a room located in between kitchens and dining rooms stocked with amenities, such as espresso machines, microwaves, a sink, and a small bench-top. It's great for entertaining, even when you don't have a butler, to serve up drinks or hors d'oeuvre while the main meal is cooked in the kitchen.
---
11. Parlor room
While a living room is more personal for the family in the mansion, the parlor room is specially set up for entertaining guests. This wide-open room has tables, comfortable sitting areas, a fireplace, and tall floor-to-ceiling windows for plenty of natural light.
---
12. Wine cellar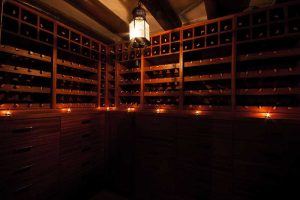 Mansions are made for entertaining and housing thousands of bottles of wine. Wine cellars are climate controlled with custom doors to protect the environment and lined with wine display racks of various designs. You can even store your wine barrels in this room.
---
13. Conservatory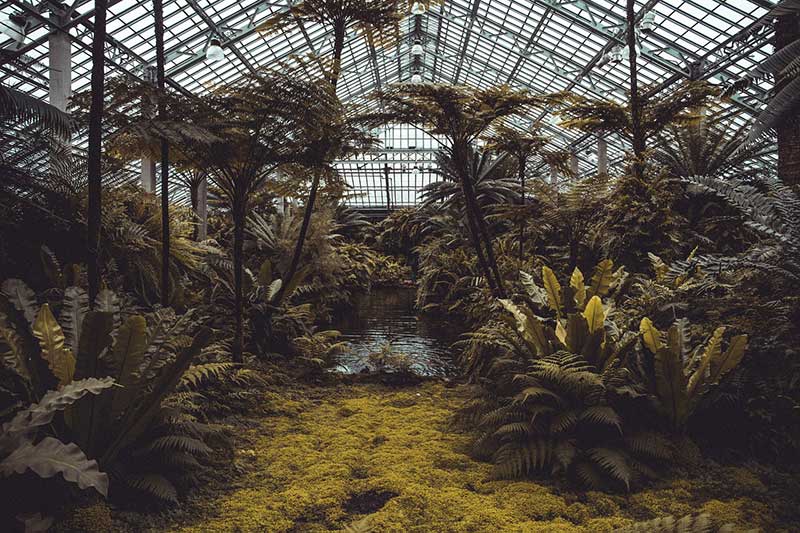 Conservatory rooms have glass roofings for those with a green thumb. It's similar to a greenhouse where you can grow plants and protect them from the wind while offering the natural sunlight they need to flourish.
---
14. Sunroom
Similar to a conservatory, sunrooms are an extension on the side of the house, offering large windows and plenty of light. However, these rooms are for recreation and have better insulation so you can comfortably lounge and enjoy the mansion's spectacular outdoor views.
---
15. Keeping room
A keeping room is a room next to the kitchen where family members can hang out and keep the cook company. Or it can be a place where the cook can hang out while waiting for something in the oven to cook. Besides comfy chairs, these rooms sometimes also feature a fireplace.
---
16. Mudroom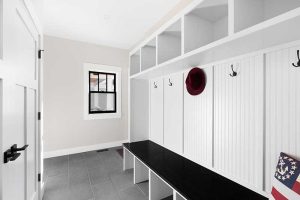 Mudrooms are designed so you can take off your muddy shoes from an outdoor adventure. In mansions, it not only has coat hangers and bag storage but is filled with sports equipment. Think of a place for your kayaks, paddleboards, mountain bikes, and camping gear.
---
17. Home bar
We aren't talking about a small section of your living room labeled the home bar. Mansions have bars that are the size of typical neighborhood pubs – decked with alcohol, mixers, fridges, and, for the sports fans, wall TVs for game night.
---
18. Panic room
With all the riches in a mansion, you can never be too safe. Panic rooms are bulletproof and provide a hiding place or safe shelter in case of emergencies. It also has filtered air, stocked food and drinks, and entertainment systems while you wait for rescue.
---
19. Dining room
Yes, you can find dining rooms in standard homes, but a mansion's dining room is much fancier. It typically seats at least 8 to 12 people, has a chandelier over the table, sliding doors for privacy, and beautiful artwork on the walls.
---
20. Ballroom
A ballroom or party room features a wide-open space for people to get their dance on. There's a stage for bands, surround sound systems so guests can hear the music throughout, and you can also add tables for dinner parties.
---
21. Library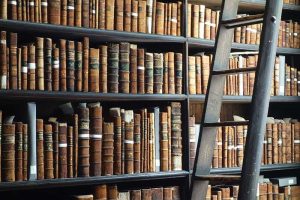 It's true, there are many average homes that also have libraries. But some luxury homes can home libraries with shelves from floor to ceiling filled with books and a sliding ladder so you can reach them. Sometimes there are also sound-proof walls to keep the space quiet while you lounge in comfy seats to read.